In this edition of Listen Up!, we talk to Chad Verret. He is the fourth generation of his family to work in the maritime industry, and is president of Q-LNG Transport, chairman of the board of the Society for Gas as a Marine Fuel (SGMF) and executive vice president of Harvey Gulf International Marine.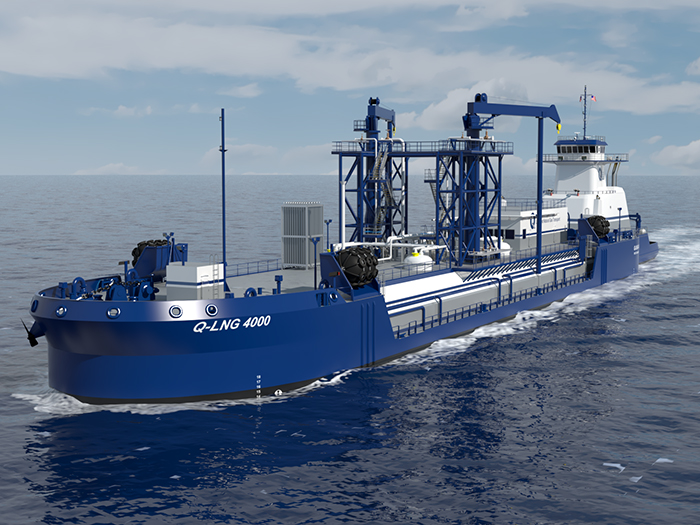 Q-LNG Transport was formed to own and operate assets providing marine transportation of liquefied natural gas, commencing with a long-term contract with Shell Trading (U.S.) Company to deliver LNG as a fuel source to various ports in Florida and the Caribbean.
Something currently keeping him busy is the new LNG bunkering ATB nearing completion for Q-LNG at shipbuilder VT Halter Marine.
In this podcast, we find out more about the bunkering vessel and how Verret sees the demand for LNG bunkering vessels and LNG as a marine fuel trending, both in the U.S. and globally.
The post PODCAST: Q-LNG's Chad Verret talks LNG bunkering appeared first on Marine Log.